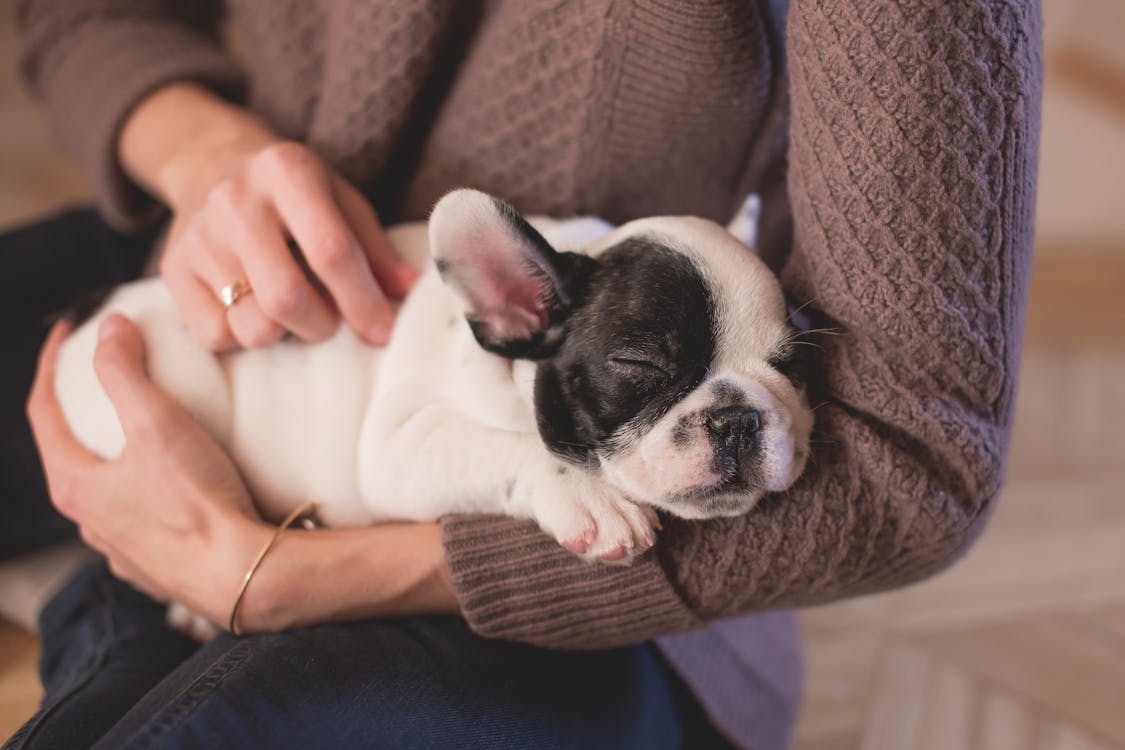 Adding a new dog to your family can be a very joyous experience. While a dog can bring a lot of life and fun to your home, they also come with a lot of work. If you are looking to get a new dog in your home, there are several things that you need to do to make sure you and your home are properly prepared.
Get Trained on Training 
Before your dog comes into your home, you should figure out a strategy for training. One of the hardest parts that comes with any dog is making sure that it acclimates properly both to its new home and to the rules and expectations that the family has. Write down what you expect from the dog, what areas will be off limits, if licking is allowed, and so forth. Know your boundaries beforehand so that you can maintain consistency with your new pet. A lack of consistency in training and acclimation is a major source of stress in a dog and can lead to it acting nervous, jumpy, and withdrawn. Do your research beforehand to know how to enforce rules in a way that is encouraging and supportive, so that your dog knows it is loved and that it is in a safe environment. If you start out strong with your rules and consistently enforce them with supportive tactics, your pet will be able to settle in easily with minimal stress or uncertainty.
Get Your Home Prepared 
When a new dog comes into a home, it can easily try to get into all areas of your property. Because of this, you should make sure that your dog is kept out of areas that contain valuable or delicate items, or that you want to keep shed-free. If your dog is a puppy, try to keep it out of carpeted areas to begin with using toddler gates and by keeping doors closed. This will help to protect your property until your dog is fully housebroken. If you have a backyard that you want to let your dog enjoy, getting a new fence installed could be a necessity as well. This will allow the dog to run freely about the yard mostly unsupervised without the risk of it running into the neighbor's yard and causing problems there. Be sure that there aren't any plants in your yard that could be harmful if your dog should chew or sniff them, especially if you plan to let them run around without being monitored.
Get Equipment 
When you get a new dog for your family, you will need a lot of equipment and accessories. A great place to start would be at a local pet supply store. Here, you will be able to get a lot of accessories including a leash, dog cage or bed, dog bowl, and food. A representative at the store should be able to help you better understand what you need to care for your new pet. Make sure to get special chews to help with your dog's dental care, and don't forget lots of toys for them to play with so that they aren't tempted to go after your shoes or other household objects. A well-stimulated dog will stay out of trouble and be much happier than one that is left to its own devices for entertainment.
See a Vet 
Finally, as soon as you have your dog, you will need to make sure that you take it to go see a local vet for a full pet consultation. Making sure that your pet receives the right care and attention is very important. You'll want to check for any diseases, disabilities, injuries, or special needs that the previous owner may not have been aware of. A vet will be able to make sure that your dog is healthy and getting all of the right immunizations to prevent diseases, as well as be able to diagnose any pre-existing conditions it may have. This will help your pet lead a happy and healthy life and ensure that you are fully prepared for nay needs your dog may have.
When you are looking to bring in a new dog to your home, it is important to spend time discussing the change with your family. Make sure that you all are aware of the plan for how to train and interact with the dog so that there is no inconsistencies in your approach. This will include explaining who will be responsible for the dog's food, water, and exercise. This will help to manage expectations and ensure everyone is one the same page. Also ensure that you are doing your proper research beforehand and are aware of all aspects of proper dog care to make sure that you and your home are ready to responsibly and lovingly tend to your dog's needs.