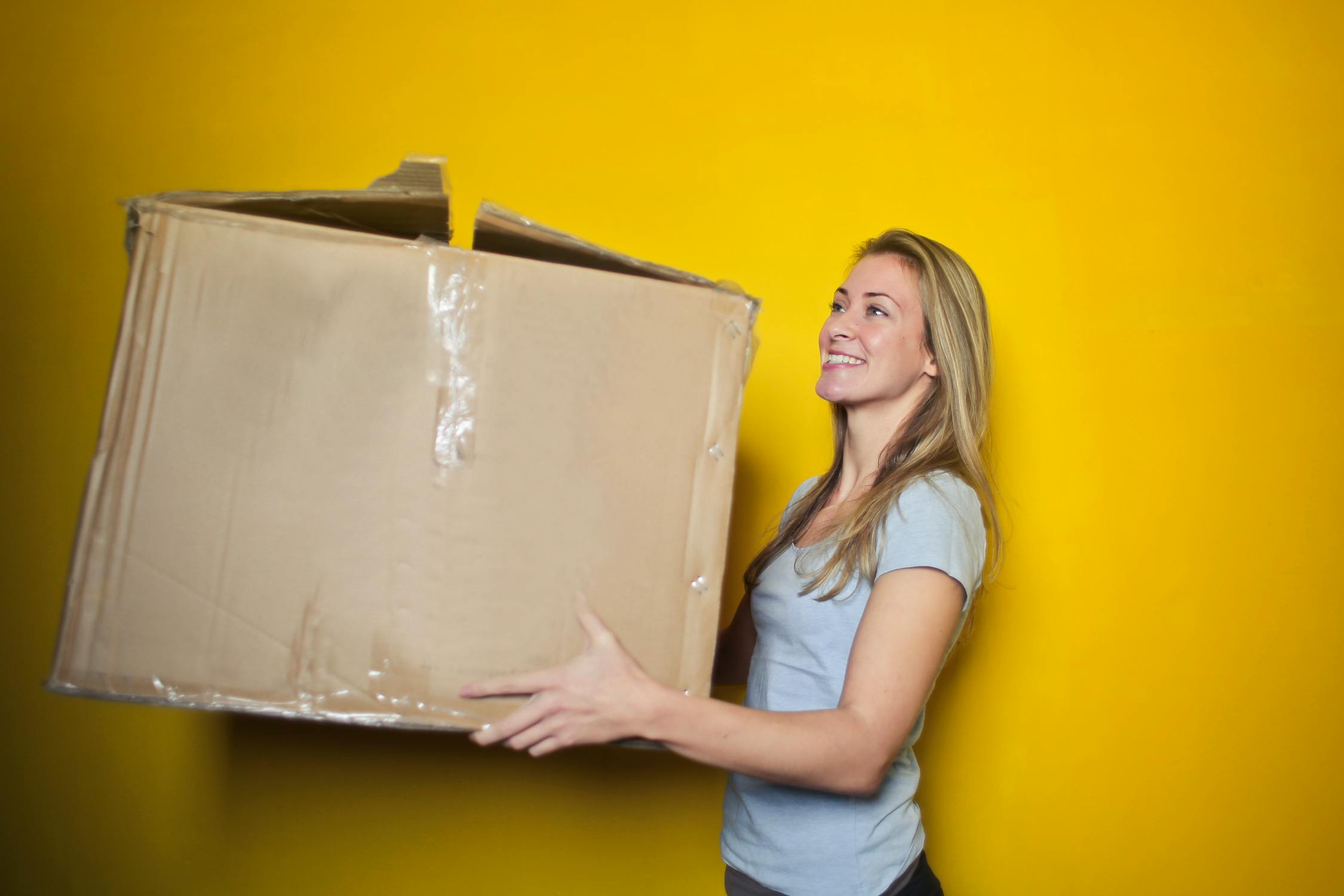 Getting from Point a to Point B can be a lot harder than anyone thinks, especially when you're trying to cram everything from your house into a car or moving truck. If you already know you're big on stuff and low on space, try out these five space maximizing hacks when you're moving to a new home.
Pack Smarter (Not Harder)
Plan ahead. Dishes stored upright are way less likely to break, and can fit in a more vertical box. Pack books in boxes or crates with side handles, and invest in a good suction vacuum to pack away clothes you won't need right away. If you know exactly what you'll need and when you'll need it, optimizing your space will be that much more of a breeze.
Unlikely Box Buddies Make Best Friends
Why buy bubble wrap when you already have a ton of soft stuff to cushion your breakables with? Make your glassware and sock stash box buddies (as long as your socks are clean, first), and wrap your other breakables in clothing to pad any potential rough landings. Not only are you packing up two areas at the same time, you're making it cheaper to move overall.
Bag Your Closets
Packing your closet might seem like a good time to go through your old clothes, but you can do that just as well after a move…as long as you've got the space to bring everything over. If you do, good. Bunch up your hangers, sell your scrap aluminum, and haul a garbage bag as high up as it goes to pack your closet in the blink of an eye.
Staying in Place
Planning on moving your dresser or cabinet from home A to home B? Unpacking and repacking them will waste time and valuable storage space. Instead, cover the tops of your dresser drawers with cellophane wrap or something else sealable, and invest in a roll of stretch wrap to cover all your bases and prevent drawers from sliding out of place.
The Big Bag Off
Collected more laundry hampers, decorative baskets, recyclable bags, and general storage-type items than you actually need? Make your assorted storage odds and ends work for you. Instead of buying boxes, stash things in the bags you already have. If you're packing clothes, it's a bonus—bags will squish down a lot easier than a box would.
Moving day can be the hardest day of your year, but that doesn't mean you have to sacrifice on things like space just to keep your sanity alive. Plan ahead, use what you have on hand, and—if you can—enjoy the journey. Hopefully you won't have to make it again any time soon.